Super. Natural. Pecans.
Growing the South's favorite nut just the way Mother Nature intended… the natural way.
Our Vision
As farmers we see the effects that unabated chemical usage has had on our water, wildlife and most importantly, our soil. Soil is the backbone of agriculture and there is a limited supply that is capable of supporting plant growth. Rio Grande Organics has a clear focus on building healthy balanced soil; soil that creates an environment that balances and sustains productivity for generations to come. Rio Grande Organics chooses to be organic farmers and we invite you to join us in promoting a healthier future for us and our planet.
Our Mission
We take care of pecan trees. We plant, nurture, water and prune these trees so that they produce a bountiful crop of nuts. Guided by the principles of organic farming, our pecans are free of any unnatural or harmful chemicals. We harvest, shell and distribute our nuts, so that our customers are assured of receiving the best pecans that nature can produce.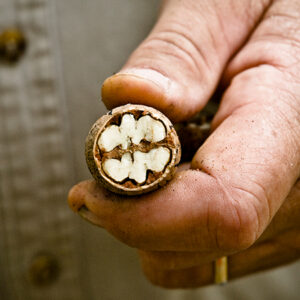 Rio Grande Organics operates by following a core set of principles:
Quality
Only the best from Mother Earth.
Environmental Responsibility
Only organic growing methods are used. No harmful chemicals, ever.
Honesty
The truth is in our pecans.
Innovation
We're all about finding better, healthier ways to grow our pecans.
Customer Service
We love our customers and it shows.
Sustainability
We make every day Earth Day.